UK Licensed & Regulated Pharmacy
MHRA Compliant Medication
Privacy Assured
Images Are For Illustration Purposes Only
Free shipping on all orders over £30
UK Licensed & Regulated Pharmacy
MHRA Compliant Medication
Privacy Assured
Images Are For Illustration Purposes Only
Free shipping on all orders over £30
Other Options Include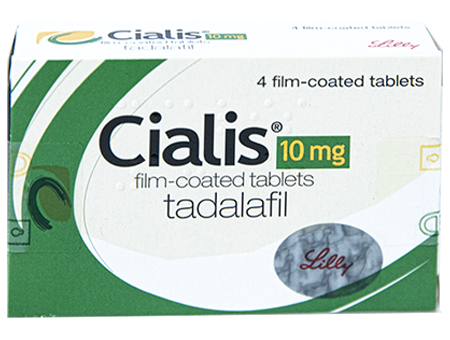 from £12.99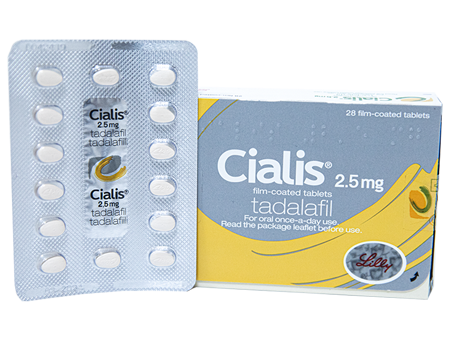 from £25.99
Viagra launched by Pfizer in 1998 (also known by its main ingredient's name, Sildenafil) is the worldwide bestselling treatment having helped more than 25 million men worldwide. It is known by its distinctive blue colouring and diamond shape. Since June 2013 Pfizer's patent on the Viagra brand has expired meaning that any government regulated manufacturer can produce Sildenafil generically (albeit without the trademark colour and shape of Viagra). Generic Sildenafil works in exactly the same way as Viagra but the cost price is significantly lower. Sildenafil is taken at least 45 minutes to 1 hour before sex and is effective for 4-5 hours.
Viagra is a well-known Erectile Dysfunction (ED) medication, also known as 'the blue pill'.
Viagra helps men develop and keep an erection long enough for intercourse by increasing blood flow to the penis.
The active element in Viagra is sildenafil, which is a PDE5 inhibitor. Sildenafil inhibits (blocks) an enzyme in the penis that controls blood flow. When there is sexual excitement, PDE5 inhibitors aid erection by increasing blood flow to the penis and enhancing the natural arousal.
Directions:
For men who have never used Viagra before, the usual first dose is one 50mg tablet, while those over 65 are recommended to start with the lowest dose tablet (25mg).
Viagra begins to work 30 to 60 minutes after intake and it lasts for 4 hours on average.
If the 50mg tablet strength is very effective, subsequent doses can be lowered to one 25mg tablet. However, if a 50mg pill does not work or lasts less than 4 hours, the dose can be increased to one 100mg tablet. In any case, do not take Viagra more than once a day or in quantities greater than 100mg.
For the treatment to work, arousal is essential. When taken in situations when sexual arousal is predicted within an hour or two after the intake of a viagra tablet, it is most likely to be effective. There will be no benefit if sexual arousal is not there, and the tablet's impact will wear off after around 4 hours.
Large quantity meals, high-fat meals, excessive alcohol, and grapefruit should all be avoided because they can reduce the efficacy of Viagra.
In the vast majority of men who take Viagra, it is tolerated well by the body and has few serious side effects. It increases blood flow, which can in some cases have side effects on other parts of the body, but they are often minor.
A little more than 1% of men who take Viagra have a bluish or yellowish discolouration of their vision. This isn't a cause for alarm, and it usually doesn't interfere with daily activities. After a few hours, it fades off.
The following are the most frequently recorded side effects to the intake of Viagra:
Headaches. These are relatively frequent and can be treated with over-the-counter painkillers like paracetamol.

Flushing. This may entail redness of the skin, typically over the cheeks or neck.

Indigestion (dyspepsia). It is a condition that can be treated using indigestion medications.

Visual disorders

Nasal congestions. It can be relieved using Inhalers containing menthol or eucalyptus.

Dizziness.
If you get these side effects, and they persist or get worse, seek medical help right away. This is especially true if you experience chest problems (such as heart attack-like symptoms), loss of vision, or a prolonged and painful erection. Priapism is the medical term for the rare occurence of a prolonged and painful erection, and it can potentially harm the penis permanently if not addressed. An erection lasting more than 2 hours should necessitate prompt medical intervention.
Warnings:
Consult your doctor before taking Viagra if you have:
A prescription for nitrate-based medications (often given for chest pain)

A prescription for amyl nitrite ('poppers')

Blood pressure issues

Allergies or adverse effects from previous ED therapies

Heart problems, particularly within the last six weeks.

Strokes or mini-strokes (transient ischaemic attack)

A family history of a rare degenerative eye illness

Kidney (renal) or liver disease

Sickle cell disease, leukaemia, or multiple myeloma

Bleeding problems (such as haemophilia)

stomach ulcers that are currently active (peptic ulcer or gastric ulcer)

Lactose intolerance
How does Viagra work?
Viagra works by increasing blood flow to the soft tissue of your penis. This makes achieving and maintaining an erection easier.
Is Viagra safe?
Viagra is generally a safe and efficient ED medication for adult men of any age. Viagra is a prescription drug, so only your doctor can decide if it's the proper treatment for you after a thorough exam.
How long does Viagra take to take effect?
You will start to feel its onset within 30 minutes of taking it. It can take longer to begin providing effects if you take it with a heavy meal. The fattier the meal, the longer it will take to start working. Plan to take Viagra an hour before you plan to have sex, and try to take it on an empty stomach.
How long do the effects of Viagra last?
You will get an erection 1 to 4 hours after taking Viagra, and your erection will go away after you are done with sex.
When does Viagra not cause an erection?
If Viagra fails to give you an erection, then it might be due to:
Not being sexually aroused

Waiting too little after taking it to start having sex (typically it takes 30-60 minutes to start working)

Waiting too long after taking it to have sex (4 hours is the typical window of effects for Viagra)

Lacking the adequate dose of Viagra for an erection

Having a psychological cause of ED, like sexual arousal or confidence.
What is considered to be a standard dose of Viagra?
Viagra comes in different doses. The smallest dose for Viagra is 25mg, and the highest dose is 100mg. Your doctor will decide the suitable dosage for you. Men who have mild to severe ED will commonly benefit from a dose of 50mg.
Are Viagra and Sildenafil the same drug?
Viagra is the brand name for the original medicine invented and marketed by Pfizer, and Sildenafil is the name of the active ingredient used to treat ED. Generic versions of Sildenafil are the same as branded Viagra. Both have the same profile of effects and treat ED within a similar time-frame.
What side effects does Viagra have?
Viagra tends to have minimal risk of side effects. However, some common side effects it can cause are nasal congestions, headaches and aches in your muscles.
How often is it safe to take Viagra?
Viagra is supposed to be taken as needed, so take it approximately an hour before you plan on having sex. Make sure to not take more than a single dose in 24 hours, even if you intend to have sex more than once in a day.
If you are looking for a longer-acting ED treatment, talk to your doctor about switching to an erectile dysfunction medication that lasts longer, such as Cialis (tadalafil).
Can Viagra be purchased over the counter?
The brand name medicine Viagra is a prescription medication, so it requires a prescription from a doctor before you can buy it from a pharmacy. However, Viagra Connect is the brand name for the over the counter version of Viagra that does not require a prescription. Viagra Connect only comes in 50 mg tablets.
Is Viagra unsafe to take with other medications?
If you are taking any medications known as 'nitrates', you should avoid taking Viagra. If you combine Viagra and nitrates, it can result in a drastic and sudden drop in blood pressure, posing a severe health risk. Therefore, if you take any nitrates, inform your doctor about them when discussing Viagra for ED. In addition, your doctor should know about any other medications you are taking. Check this complete list of medicines that can interact with Viagra.
Should you avoid any food or drink while taking Viagra?
You can eat and drink without any problems while taking Viagra. The only drink to avoid is grapefruit juice if you take Viagra for pulmonary hypertension and not for ED.
Are there other treatment options for ED?
You can choose to rely on Viagra alone, or you can combine it with lifestyle changes to lessen your chances of recurring ED. Some simple lifestyle changes that can improve ED are:
Maintaining a healthy body mass index

Quitting cigarettes

Going sober or drinking alcohol in moderation

Avoiding recreational drug use

Exercising daily

Reducing the stresses in your daily life