UK Licensed & Regulated Pharmacy
MHRA Compliant Medication
Privacy Assured
Images Are For Illustration Purposes Only
Free shipping on all orders over £30
UK Licensed & Regulated Pharmacy
MHRA Compliant Medication
Privacy Assured
Images Are For Illustration Purposes Only
Free shipping on all orders over £30
Other Options Include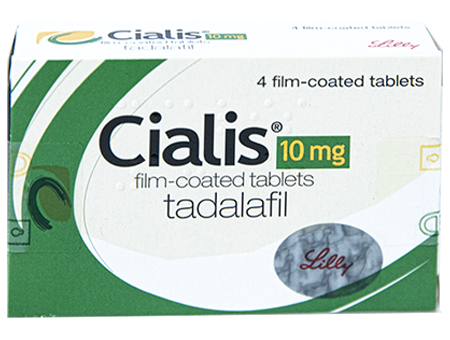 from £12.99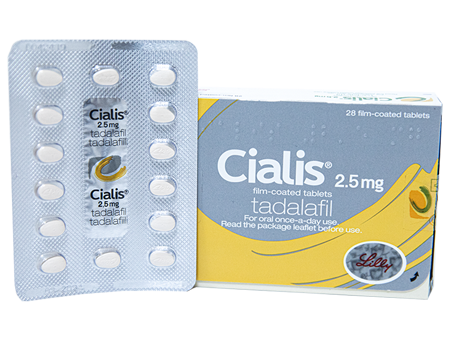 from £25.99
Spedra (avanafil) is one of the most quick-acting Erectile Dysfunction (ED) medications on the market. Spedra was approved for ED treatment in 2013, and it is available in 50mg, 100mg, and 200mg concentrations.
Spedra is a PDE5 inhibitor, which means it acts similarly to Viagra (sildenafil), Cialis (tadalafil), and Levitra (vardenafil), all of which are also PDE5 inhibitors.
How effective is Spedra?
According to studies, about half of the men who take Spedra report success, with greater doses yielding better outcomes. The mean proportion of success was found to be around 47 percent, 58 percent, and 59 percent for the 50mg, 100mg, and 200mg avanafil groups, respectively, compared to approximately 28 percent for the placebo group.
Directions:
Taking
Spedra
:
Spedra tablets should be swallowed as whole. It will be most active after 15 to 30 minutes if taken on an empty stomach, and will likely be active for 4 or more hours. Absorption may be delayed by up to 1.5 hours or more if taken on an empty stomach.
Spedra, like most erectile dysfunction medications, encourages natural erections. Treatment will not work unless there is sexual stimulation and/or foreplay. A tablet's effects would simply wear off after a few hours without it.
Dosage
:
The standard starting dose is one 100mg tablet, with future doses adjusted based on the treatment's success. A single 200mg tablet is the maximum dose, whereas a single 50mg pill is the minimum. Take no more than one pill per day.
Although trial data for males over 70 years is not available, no dose reduction is required for age.
No other erectile dysfunction medications should be taken within 24 hours of taking Spedra.
Side effects:
As with most other drugs, side effects are certainly possible with Spedra, however, they seldom necessitate stopping the treatment altogether. Headache, flushing, nasal and sinus congestion, and back pain are the most common side effects and subside on their own. The manufacturer's patient information sheet included in packs of Spedra tablets has a complete list of Spedra side effects.
There are certain more serious side effects, and men who experience these should seek medical help immediately:
Decline of vision in one or both eyes
A loss of hearing. This may entail dizziness and ringing in ears.

An erection that persists for too long (priapism). If it lasts more than 2 hours, permanent damage can occur.
Warnings:
You should wait at least 6 hours after taking alpha-blockers (such as doxazosin or tamsulosin) before taking Spedra. If you're using nicorandil or nitrates to treat angina, such as GTN (Nitroglycerin) spray or isosorbide mononitrate pills, you should not be able to take Spedra.
Recreational drugs can react with Spedra. It's important that you tell your doctor about any prescription, over-the-counter, recreational, or otherwise, so that you can be prescribed Spedra safely.

What is Spedra?
Spedra works to treat erectile dysfunction by improving the erectile response when a man is sexually stimulated. Avanafil is the generic name for the medication Spedra.
How
does Spedra work?
When you are sexually aroused, Spedra inhibits a specific phosphodiesterase type 5 enzyme, which is mainly found in the pebus. This in turn leads to increased blood flow in the penis, which helps overcome ED.
What
makes Spedra more effective as an ED medication?
The main advantage Spedra has over other PDE5 inhibitors is that it works quicker. It is absorbed into the bloodstream very rapidly, and reaches a maximum concentration in the body in about 30–45 minutes.
What
doses is Spedra available in?
Spedra comes in three different dosages: 50mg, 100mg, and 200mg.
What is the right dosage for you?
The dosage varies for everyone. The prescribing doctor will determine the most appropriate Spedra dosage for you. Potential drug interactions, your age, the severity of your erectile dysfunction, and any past experience you have had with these prescriptions will be considered by the doctor when deciding your dosage.
What side effects does Spedra have?
Spedra's side effects are usually minor and only last a few minutes. Headache, flushing, and nasal congestion are the most commonly reported side effects.
Can Spedra have any harmful interactions with other medicines?
Many medicines tend to interact with Spedra. It is critical to tell your doctor about all prescription and non-prescription medications you are taking. Although not exhaustive, following is a list of the general medicines that should be avoided with Spedra:
Rifamycins (e.g., rifampicin)

Nitrate medications (e.g. glyceryl trinitrate (GTN), nitroglycerin, isosorbide mononitrate or dinitrate)

Alpha blockers, prescribed for prostate disease or high blood pressure

Azole antifungals (e.g., itraconazole, ketoconazole)

Ritonavir, Amyl, Butyl or Isopropyl nitrates ('Poppers')
Who should avoid taking Spedra?
Men who have serious heart or liver issues, a history of stroke or a heart attack, low blood pressure, or certain rare genetic eye illnesses should avoid taking Spedra.
Does Spedra cure erectile dysfunction?
Spedra will not treat your underlying causes of erectile dysfunction, but it may help you get an erection when you want it.
Is Spedra more effective than Viagra?
PDE5 inhibitors such as Spedra (avanafil), Viagra (sildenafil), Cialis (tadalafil), and Levitra (vardenafil) are all considered equally effective as first-line treatments for erectile dysfunction.
Can you take Spedra if you don't need it?
If you haven't been found to have erectile dysfunction, you shouldn't take this medication for simply enhancing sexual performance, unless you've first spoken to your doctor about it.
Is there any difference between Spedra and Avanafil?
The active ingredient in Spedra is avanafil (there are also a few inactive components). Spedra is the brand name for the medicine, while Avanafil is the generic component, which is often available in compound form or at a lower cost. Spedra is sold particularly for the treatment of ED.
What should you avoid consuming while using Spedra?
Avoid Alcohol, grapefruit, and grapefruit juice consumption with Spedra.
Can Spedra be taken with food?
Spedra can be taken with or without meals, however, a high-fat meal may inhibit the medicine from being fully effective.
Can Spedra be taken with alcohol?
Spedra should not be taken with an excessive amount of alcohol. Drinking too much might cause headaches, dizziness, an elevated heart rate, or low blood pressure, and may diminish the medication's effectiveness.