UK Licensed & Regulated Pharmacy
MHRA Compliant Medication
Privacy Assured
Images Are For Illustration Purposes Only
Free shipping on all orders over £30
UK Licensed & Regulated Pharmacy
MHRA Compliant Medication
Privacy Assured
Images Are For Illustration Purposes Only
Free shipping on all orders over £30
Other Options Include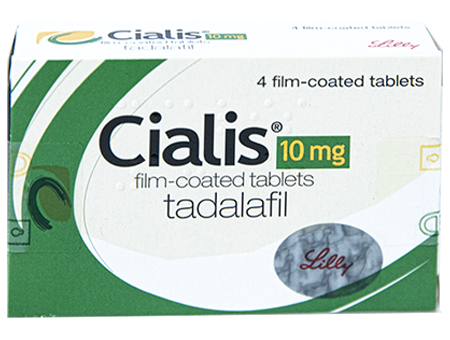 from £12.99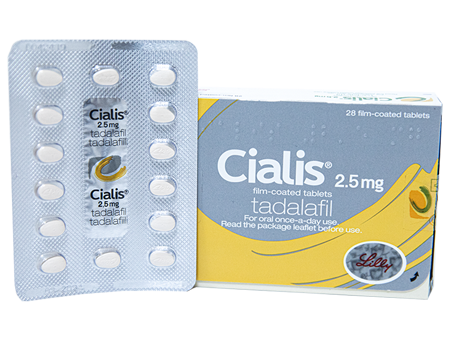 from £25.99
Levitra (also known as Vardenafil) is used for the treatment of Erectile Dysfunction. Levitra is a similar erectile dysfunction treatment to sildenafil (Viagra), tadalafil (Cialis), and avanafil (Spedra). Levitra differs from Viagra/sildenafil in molecular structure, which in turn provides it with a longer duration of action. It is also found to be effective for diabetic men.
How does Levitra work?
The PDE5 enzyme in Levitra controls blood flow in the penis, especially during erections. During sexual stimulation, blood flow to the penis is boosted by inhibiting the PDE5 enzyme. This way, Levitra is used to boost sexual performance and encourage healthy sexual interactions. Moreover, Levitra is also often used as a treatment for premature ejaculation. It extends the duration of sexual intercourse before ejaculation. However, Levitra is not approved for this purpose in the United Kingdom.
Directions:
Levitra comes in three different dosages: 5mg, 10mg, and 20mg. The usual starting dose is 10mg, taken 1 to 2 hours before you need an erection. Levitra in 10mg is roughly similar to 50mg Viagra. Levitra should only be used once per day and ideally taken on an empty stomach or shortly after a low-fat meal. Levitra should not be taken with alcohol or any other ED medications.
Side
Effects:
Most men do not experience any adverse side effects when taking Levitra. However, some possible side effects that can surface are: facial flushing, headaches, lightheadedness, nasal/sinus congestion, indigestion, palpitations (racing heartbeat), and blurred vision.
In rare cases, a disorder known as priapism can occur when the erectile dysfunction medication causes a prolonged and painful erection. If the erection lasts more than 2 hours and is not addressed by a doctor, it can result in irreparable damage to the penis. Medical assistance should be sought immediately in case of priapism.
Warnings:
Levitra should not be used if:
You have an allergy to Vardenafil or any other ingredients in this medication. A rash, itching, swelling cheeks or lips, and shortness of breath are all symptoms of an allergic reaction.

You're taking nitrate-based angina medications like glyceryl trinitrate or nitric oxide donors like amyl nitrite.

You have blood pressure issues.

You have, or had at some point, a severe heart or liver condition.

You're using the antiretroviral drugs ritonavir or indinavir, which are used to treat HIV infections.

You've ever suffered from non-arteritic ischemic optic neuropathy, which causes vision loss owing to damage to the optic nerve caused by a lack of blood supply.

You are over 75 years old and are taking antifungal medications such as ketoconazole or itraconazole.

Your family has a history of degenerative eye problems (such as retinitis pigmentosa), you should be concerned.

You're on dialysis for your kidneys.

You've had a stroke or a heart attack recently.

You're taking Riociguat. Pneumo Vascular hypertension (high blood pressure in the lungs) and chronic thromboembolic pulmonary hypertension (high blood pressure in the lungs secondary to blood clots) are treated with this medication . PDE5 inhibitors, such as Levitra, have been found to increase this medication's hypotensive effects. Tell your doctor if you are taking Riociguat or if you have any questions.
Account for all warnings, do not take more than the prescribed dosage, and consult your doctor if you have any uncertainties or if you feel unwell upon taking Levitra.

What is Levitra?
Levitra (vardenafil hydrochloride) is a prescription medication that helps men with erectile dysfunction (ED). Levitra helps the patient in getting and sustaining an erection by increasing blood flow to the penis.
Who should avoid Levitra?
Patients who take nitrate-containing medications should not take Levitra. The combination of Levitra and nitrates has the potential of causing a drop in blood pressure to dangerously low levels and the patient may pass out or become dizzy as a result. The patient can also experience a heart attack or a stroke in some cases.
When using Levitra (Vardenafil), what foods to avoid?
Grapefruit products should be avoided, as they tend to interact with Levitra and cause undesired side effects.
How to take Levitra?
Use Levitra (Vardenafil) as prescribed by your doctor or as stated on the label. Do not use in excess of the indicated dosage or for longer than the advised duration.
Does Levitra have any side effects?
If you experience hives, difficulty breathing, or swelling of your face, lips, tongue, or neck, get immediate medical attention.
Stop taking Levitra and seek immediate medical attention if you have:
Symptoms of a heart attack, such as chest discomfort or pressure, pain that spreads to your jaw or shoulder, nausea, and perspiration.

Vision changes or sudden vision loss.

An erection that is uncomfortable or lasts more than 4 hours (prolonged erection can damage the penis).
What dosages is Levitra available in?
Your Levitra dosage will be determined by the severity of your ED symptoms, your reaction to the treatment, and whether or not you are taking any other medications. Levitra pills are available in four different dosages:
Levitra 10mg is prescribed for the great majority of first-time users. Levitra 20mg may be required in some cases. However, if you are over the age of 65 and/or taking other medications, you may be administered a starting dose of 5mg or less.
How long do the effects of Levitra last?
Levitra has an 8-hour duration of action. Among older people and those with liver or renal illness, the time it takes to eliminate Levitra may be greater, which means the drug may act for a longer duration.
How Can I Improve Levitra's effectiveness?
The most important thing to remember when using Levitra is to take it exactly as prescribed. Moreover, it should not be consumed with a high-fat meal, as that delays adoption by around an hour and the maximum blood level of Levitra is reduced.
It's also crucial that you take Levitra at the right time. The recommendation is to take it 30–60 minutes before engaging in sexual activity. Levitra's effects persist for roughly 8 hours on average, with the peak effects occurring in the first 4 hours.
Is combining Levitra and Alcohol dangerous?
Research shows that combining alcohol and Levitra results in no significant side effects. However, because alcohol lowers blood pressure, it can impair Levitra's erection-inducing effect.
Although uncommon, combining the medication with alcohol can potentially raise the risk of side effects.
Is it okay to take Levitra with other medications?
Levitra should not be combined with other erectile dysfunction medications such as Viagra, Sildenafil, Tadalafil, or Cialis.
Other medications and substances that may negatively interact with Levitra include:

Antibiotics

Antifungal medication

Medications for the heart or blood pressure

Angina medications (nitrates)

Medicine for heart rhythm (alpha blockers)

HIV/AIDS medication
Before taking Levitra, tell your doctor if you are taking any of the medications listed above. Your doctor will be able to accurately determine the safety and effectiveness of Levitra for you.