UK Licensed & Regulated Pharmacy
MHRA Compliant Medication
Privacy Assured
Images Are For Illustration Purposes Only
Free shipping on all orders over £30
UK Licensed & Regulated Pharmacy
MHRA Compliant Medication
Privacy Assured
Images Are For Illustration Purposes Only
Free shipping on all orders over £30
Other Options Include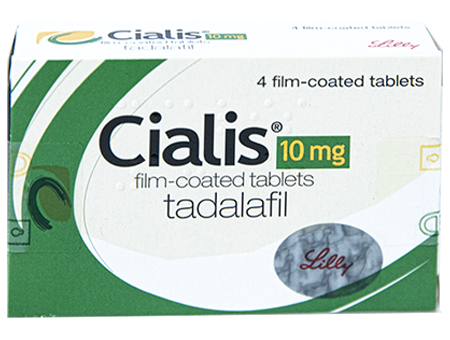 from £12.99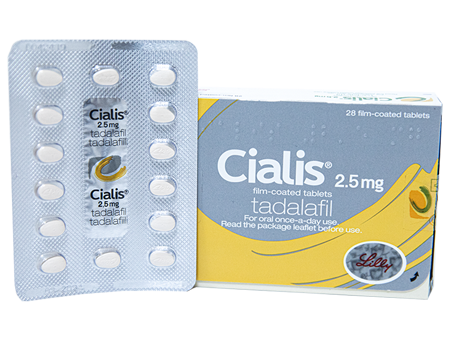 from £25.99
What is Tadalafil, and why is it taken?
Tadalafil are film-coated tablets that are available in doses of 10 mg and 20 mg per tablet.
Tadalafil is used to treat erectile dysfunction (also known as impotence) in men who cannot achieve an erection or have trouble maintaining a sufficiently rigid and sexually satisfactory erection. Sexual stimulation is essential for Tadalafil to take effect and sustain a long-lasting hard erection.
Men can also use Tadalafil to treat the signs and symptoms of benign prostatic hyperplasia (an enlarged prostate gland that isn't cancerous), which results in issues with urination.
Tadalafil is a drug that includes the active ingredient tadalafil and is thus referred to as a "generic medicine." In chemical structure and how it affects the body, Tadalafil is identical to Cialis — which is used as a "reference medication" approved for usage in the European Union (EU).
How should Tadalafil be used?
Tadalafil requires a prescription from a doctor before it can be purchased. The recommended dose of Tadalafil for treating erectile dysfunction is 10 mg, which should be administered when needed at least 30 minutes before sexual activity. For men who do not respond to the 10 mg dose, the amount can be increased to 20 mg if the prescribing doctor recommends it. The highest recommended dosing frequency is once per day, but the usage of 10 or 20 mg Tadalafil daily is not advised. In men who want to take it regularly (twice a week or more often), Tadalafil can be administered at a lower dose once a day, depending on the doctor's assessment. The usual dose is 5 mg once a day; however, it can be reduced to 2.5 mg once per day if necessary.
Depending on how well the body responds to the starting dose, once an adequate dosage is ascertained, it should be taken at the same time every day (to help keep you from forgetting to take it). the once-a-day dosing regimen should be re-evaluated regularly by the prescribing doctor.
The suggested dose for males with benign prostatic hyperplasia or those who have both benign prostatic hyperplasia and also erectile dysfunction is 5 mg once per day.
Patients with severe liver or kidney impairment should not take more than 10 mg in a single dose.
Dosing once a day is not for patients with substantially impaired kidney function. It is only provided to patients with poor liver function after a thorough assessment of the medication's advantages and possible hazards.
What is the mechanism of action of Tadalafil?
Tadalafil's active ingredient, tadalafil, belongs to a class of drugs known as "phosphodiesterase type 5 (PDE5) inhibitors." This class of drugs is used mainly for treating ED, and it acts by inhibiting the phosphodiesterase enzyme, which is responsible for breaking down cyclic guanosine monophosphate (cGMP). cGMP is created in the penis during normal and healthy sexual stimulation, causing the muscle in the spongy tissue of the penis (the corpora cavernosa) to relax, enabling increased blood flow into the corpora and causing the hardness and firmness of the erection. However, erectile dysfunction occurs when a man's cGMP levels are insufficient to achieve or maintain an erection. Tadalafil restores erectile function by preventing the breakdown of cGMP.
Side Effects:
As noted earlier, this medication requires a doctor's prescription. If your doctor has prescribed it to you, he/she has determined the possibility of adverse side effects to be less than the potential benefits. Most people who use this medication to treat ED suffer very few side effects, and severe side effects are rare.
Sexual activity can put your heart under additional strain, especially if you already have cardiac problems. Stop using this medication immediately and seek medical attention if you have a heart condition and develop any of the following side effects during sex: extreme dizziness, fainting, chest/jaw/left arm discomfort, nausea.
Sudden vision loss, including irreversible blindness, in one or both eyes (a severe condition known as NAION) is a rare side effect of this medication. Stop taking Tadalafil Mylan and seek medical care right away if this condition develops. In addition, if you have heart disease, diabetes, high cholesterol, high blood pressure, are over the age of 50, or smoke, you have a slightly higher risk of getting NAION.
A rapid loss of hearing, sometimes accompanied by ringing in the ears and disorientation, can also occur in rare cases. If you experience it, stop taking tadalafil Mylan and seek medical attention immediately.
Moreover, if you get a painful or protracted erection that lasts for 4 hours or longer, do not take this medication any further and seek medical assistance. This can be a sign of a severe condition known as priapism, and if left untreated, it can cause serious complications.
This medication can occasionally cause a severe allergic reaction as well. If you detect any symptoms, such as a rash, itching/swelling (particularly of the face/tongue/throat), extreme dizziness, or problems breathing, seek medical treatment at once.
Warnings:
Do not use Tadalafil if you have the following medical issues and conditions:
Multiple myeloma

Leukaemia

Sickle cell anaemia

An increased risk of bleeding due to consuming too much alcohol

Pigmentary retinopathy, which is a type of retinopathy that can lead to a loss of hearing

Hypertrophic cardiomyopathy, which can be a life-threatening heart rhythm disorder

Heart failure, which is a chronic and severe condition.

History or risk of a stroke

Low blood pressure

Problems with your liver

Restrictive cardiomyopathy

Renal failure, which is a serious medical problem

Having renal disease, that is mild to moderate in severity.

Peyronie's disease

A bent penis with an erection causing the development of fibrous tissue in the penis

Issues of seizure
What is Tadalafil?
Tadalafil is a prescription medication that is used to help men suffering from erectile dysfunction to achieve and maintain an erection.
How does Tadalafil work?
Tadalafil works by raising the quantity of a specific chemical — name the chemical here — that is released when a man is sexually aroused. It results in an increased flow of blood to the penis, which makes it possible to get an erection and maintain it long enough for sex.
Is Tadalafil different from other common erectile dysfunction medications?
Tadalafil is the longest acting medication used for treating ED. Avanafil, Sildenafil and Vardenafil all have a duration of effect between 4 to 12 hours. Tadalafil, however, has a longer duration of effect between 24-36 hours. This long lasting quality of Tadalafil makes it a more desirable treatment for ED. It is to be taken either as-needed before sex, or in low doses on a daily basis to ensure that it remains in the blood stream, making it easier to achieve an erection at any time.
What are the side effects of Tadalafil?
Most people who take Tadalafil report very few or no side effects. The most commonly reported side effects usually last for only a short while before subsiding. Some of these common side effects are:
Indigestion

Headaches

Back pains

Facial flushing

Muscle aches

A runny or stuffy nose
What should you tell your doctor before taking Tadalafil?
You should tell your prescribing doctor your complete medical history and whether you are taking any other medications. Some medications can interact with Tadalafil in potentially harmful ways, which is why your doctor should know about any other medications you are taking.
Are there any medications that are unsafe to take with Tadalafil?
If you are taking any nitrate medications, they can interact with Tadalafil to cause a drastic drop in blood pressure, which can potentially lead to dizziness, fainting spells, and even a stroke or heart attack.
If you are taking any antihypertensive medicines or alpha blockers, they might also interact with Tadalafil to cause a drastic and dangerous drop in blood pressure. Ask your doctor to determine if it is safe for you to take other medications alongside Tadalafil.
How long does Tadalafil take to begin affecting ED symptoms?
Depending on the dose and how it is prescribed to you, Tadalafil can take anywhere between 30 minutes to 2 hours to start taking effect. It lasts for a duration of approximately 24-36 hours.
What is a standard dose of Tadalafil?
If your doctor prescribes Tadalafil only as-needed for ED, the usual starting dose is 10 mg taken an hour before sexual activity. If the drug is performing too intensely, it may be lowered to 5 mg. Conversely, if the 10-mg Tadalafil dose isn't effective at treating ED, your doctor may increase the dosage to 20 mg. The maximum dosage for Tadalafil is 20 mg per day.
Tadalafil can also be prescribed on a daily basis. The dose for daily Tadalafil is 2.5 mg or 5 mg. This is significantly less than the dose prescribed for as-needed Tadalafil, but it is effective in overcoming the symptoms of ED. The effects of a single dose last for 24 to 36 hours, so taking it daily has the benefit of being able to get an erection easily and without having to plan sexual activity around taking it as-needed.
Is it OK to eat or drink alcohol while taking Tadalafil?
Food does not usually alter the effectiveness of Tadalafil , unlike some other ED medications. However, drinking more than one or two units of alcohol while using Tadalafil is not recommended.
Are Tadalafil and Cialis the same medication?
Cialis is a popular branded ED medication made by Eli Lilly and Company. Tadalafil is the generic version of the same medication and is more economical. There are no further differences.