UK Licensed & Regulated Pharmacy
MHRA Compliant Medication
Privacy Assured
Images Are For Illustration Purposes Only
Free shipping on all orders over £30
UK Licensed & Regulated Pharmacy
MHRA Compliant Medication
Privacy Assured
Images Are For Illustration Purposes Only
Free shipping on all orders over £30
Other Options Include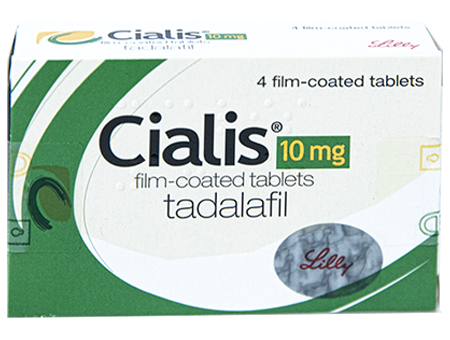 from £12.99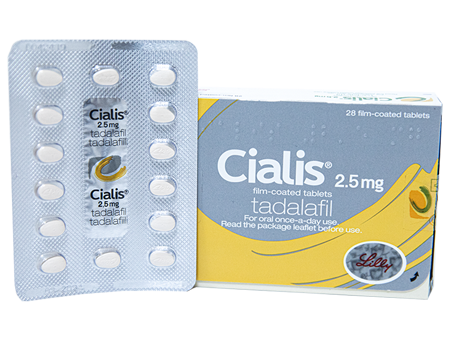 from £25.99
Sildenafil tablets have the same active component (sildenafil citrate) as Viagra, but are less expensive and more reliable as an Erectile Dysfunction (ED) medication. Sildenafil citrate improves blood flow to the penis, and upon sexual stimulation, it allows for a more rigid erection that lasts longer. However, it will not improve your libido or resolve any underlying physical causes of your ED.
What is the best Sildenafil dosage?
The usual dosage is 50mg. However, you may be prescribed either a smaller dose of 25mg or a more significant dose of 100mg, depending on your age, height, and weight, as well as the cause and severity of your ED. The dosage has no bearing on how soon or for how long the treatment is effective.
Higher doses are generally not prescribed, as they have a higher risk of causing adverse effects.
Is
Sildenafil
comparable to Viagra?
Sildenafil has the same active component as Viagra and functions similarly. It treats ED in the same way as Viagra does. Both drugs have the same potency when the dosage is the same.
Directions
:
One Sildenafil tablet should be taken an hour before sex. For better effectiveness, take it when on an empty stomach and not under the influence of alcohol. Take no more than one Sildenafil pill in a 24 hour period and do not take it with any other ED medications.
Side
Effects
:
Some side effects may include: Nausea, vomiting, back discomfort, diarrhoea, allergic rash, facial flushing, headaches, lightheadedness, nasal congestion, indigestion, palpitations (beating heartbeat), and blurred vision.
Warnings
:
If you're taking an alpha-blocker (such as doxazosin or tamsulosin), you should wait at least 6 hours before taking Sildenafil.
If you're taking nicorandil or nitrates to treat angina, such as GTN (Nitroglycerin) spray or isosorbide mononitrate tablets, do not take Sildenafil.
It's important to let your doctor know about any prescription, over-the-counter, recreational, or otherwise, so that Sildenafil can be appropriately administered.
How does Sildenafil work?

Sildenafil works by increasing blood flow to the soft tissue of your penis. This makes achieving and maintaining an erection easier.
Is Sildenafil safe?
Sildenafil is generally a safe and efficient ED medication for adult men of any age. Sildenafil is a prescription drug, so only your doctor can decide if it's a safe and proper treatment for you.
How long does Sildenafil take to take effect?
You will start to feel its onset within 30 minutes of taking it. It can take longer to begin providing effects if you take it with a heavy meal. The fattier the meal, the longer it will take to start working. Plan to take Sildenafil an hour before you plan to have sex, and try to take it on an empty stomach.
How long do the effects of Sildenafil last?
You will get an erection 1 to 4 hours after taking Sildenafil, and your erection will go away after you are done with sex.
Is it true that Sildenafil makes you last longer?
Sildenafil aids in the maintenance of an erection that lasts long enough for successful sex. As a result, you should expect to have an erection for a more extended time.
When does Sildenafil not cause an erection?
If Sildenafil fails to give you an erection, then it might be due to:
Not being sexually aroused

Waiting too little after taking it to start having sex (typically it takes 30-60 minutes to start working)

Waiting too long after taking it to have sex (4 hours is the typical window of effects for Sildenafil)

Lacking the adequate dose of Sildenafil for an erection

Having a psychological cause of ED, like sexual arousal or confidence.
What is considered to be a standard dose of Sildenafil?
Sildenafil comes in different doses. The smallest dose for Sildenafil is 25mg, and the highest dose is 100mg. Your doctor will decide the suitable dosage for you. Men who have mild to severe ED will commonly benefit from a dose of 50mg.
What side effects does Sildenafil have?
Sildenafil tends to have minimal risk of side effects. However, some common side effects it can cause are nasal congestions, headaches and aches in your muscles.
How often is it safe to take Sildenafil?
Sildenafil is supposed to be taken as needed, so take it approximately an hour before you plan on having sex. Make sure to not take more than a single dose in 24 hours, even if you intend to have sex more than once in a day.
If you are looking for a longer-acting ED treatment, talk to your doctor about switching to an erectile dysfunction medication that lasts longer, such as Cialis (tadalafil).
Can Sildenafil be purchased over the counter?
The brand name medicine Sildenafil is a prescription medication, so it requires a doctor's prescription before you can buy it from a pharmacy. However, Viagra Connect is the brand name for the over the counter version of Sildenafil that does not require a prescription. Viagra Connect only comes in 50 mg tablets.
Is Sildenafil unsafe to take with other medications?
If you are taking any medications known as 'nitrates', you should avoid taking Sildenafil. If you combine Sildenafil and nitrates, it can result in a drastic and sudden drop in blood pressure, posing a severe health risk. Therefore, if you take any nitrates, inform your doctor about them when discussing Sildenafil for ED. In addition, your doctor should know about any other medications you are taking. Check this complete list of medicines that can interact with Sildenafil.
Should you avoid any food or drink while taking Sildenafil?
You can eat and drink without any problems while taking Sildenafil. The only drink to avoid is grapefruit juice if you take Sildenafil for pulmonary hypertension and not for ED.
Are there other treatment options for ED?
You can choose to rely on Sildenafil alone, or you can combine it with lifestyle changes to lessen your chances of recurring ED. Some simple lifestyle changes that can improve ED are:
Maintaining a healthy body mass index

Quitting cigarettes

Going sober or drinking alcohol in moderation

Avoiding recreational drug use

Exercising daily

Reducing the stresses in your daily life