UK Licensed & Regulated Pharmacy
MHRA Compliant Medication
Privacy Assured
Images Are For Illustration Purposes Only
Free shipping on all orders over £30
UK Licensed & Regulated Pharmacy
MHRA Compliant Medication
Privacy Assured
Images Are For Illustration Purposes Only
Free shipping on all orders over £30
Other Options Include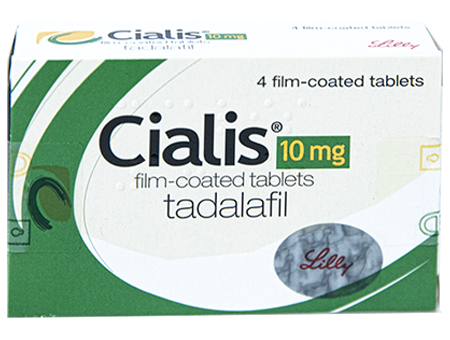 from £12.99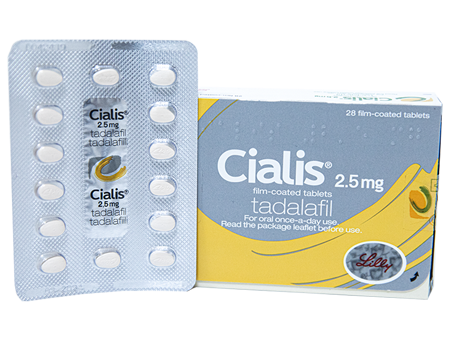 from £25.99
Viagra Connect is an over the counter medication for treating Erectile Dysfunction (ED) in adult men. It contains 50 mg of Sildenafil and it helps get and maintain an erection among men who struggle with ED. Viagra Connect starts to take effect within 30–60 minutes and lasts up to 4 hours after taking it. However, sexual stimulation is necessary to get an erection during this time.
How does Viagra Connect work?
Viagra Connect works by allowing for more blood flow to the penis. It does this by relaxing the blood vessels in the penis, allowing you to get an erection and maintain it during sex. Once sexual arousal goes away, the erection does too.
Directions
When you plan to take Viagra Connect, follow the directions on the Information Leaflet included in the package.
Take a single tablet one hour before sex and swallow it with a glass of water.
Take no more than one pill in a day.
To achieve the best results, use Viagra Connect strictly as advised.
What is erectile dysfunction?
Erectile dysfunction (ED) refers to problems with getting an erection or maintaining it long enough for sex. ED can range widely in severity and there can be different causes behind the condition.
You might be suffering from erectile dysfunction if you experience any of the following symptoms:
Unable to consistently get a firm erection every time you try to have sex.
Unable to get an erection some or most of the time when initiating sexual activity.
Unable to have an erection that lasts long enough for satisfactory sex.
What are the causes of ED?
ED can have physical or psychological causes, or a combination of the two working together to make getting and maintaining erections difficult. A doctor will be able to determine a cause after learning your medical history and any medication you are taking.
ED can also occur naturally with ageing. Many men over 50 experience ED symptoms even if they have never had any problems before. If the primary reason for erectile dysfunction is psychological, anxiety relief exercises can act as a healthy adjunct to doctor prescribed ED medications.
What medications are prescribed for ED and how effective are they?
The most commonly prescribed medications to treat erectile dysfunction belong to a class of drugs known as PDE5 Inhibitors, namely; Vardenafil, Sildenafil, Tadalafil and Avanafil. These medications are found to be effective in treating ED among the majority of men, especially those who have mild to moderate levels of ED.
How do ED medications work?
ED medications classified as PDE5 inhibitors, like Sildenafil or Avanafil, treat ED by allowing for a greater amount of blood flow through the penis, which makes getting and maintaining erections easier. It is important to note that PDE5 Inhibitors do not, however, cure ED, and they only work if one is sexually stimulated.
Who should avoid ED medications?
Men who have coronary artery disease, particularly those who take nitrates or nitroglycerine, should not take these medications, as it can cause a drop in blood pressure to dangerous levels.
What is the best ED medication for you?
To find out which medication is best suited for you, consult your health professional for a prescription based on what the doctor considers best for you. When consulting a doctor for ED treatment, share your complete medical history and also share details about any medications you might be taking. Your doctor will determine which specific ED medication will be safe and effective for you to take.
If you do not notice positive results after some time of taking an ED medication, your doctor might adjust your dosage, or switch to a longer or shorter lasting ED medication, depending on how you responded to the initial treatment.
Most ED medications are available only through a prescription, with the exception of Viagra Connect, which is an over the counter version of Sildenafil available at a fixed dose of 50 mg. Do not, however, start taking Viagra Connect on your own.
Side effects for Viagra connect tend to be uncommon, but can include:
Nausea
Vomiting
Back pain
Diarrhoea
Allergic rash
These are mild side effects and go away on their own. However, in some rare cases, serious side effects can occur, such as:
Chest pains before, during, or after sexual activity.
Erection that lasts longer than 4 hours and is occasionally painful.
Sudden deterioration or loss of vision.
An allergic reaction, like wheezing, dizziness, breathing issues, or facial swelling.
Warnings
Do not take Viagra Connect if you:
Have no erectile dysfunction
Take any medication with nitrates
Have issues of low blood pressure
Have a penis deformation
Have allergies to the ingredients of the medicine
Also, Erectile dysfunction can be a symptom of various medical conditions, like high blood pressure, cardiovascular disease, diabetes, and high cholesterol levels. Get a health checkup to rule out any serious underlying health condition as a cause of your ED before taking Viagra Connect.
FAQs
Who can use Viagra Connect?
Viagra Connect is only for adult males over the age of 18 years who are experiencing erectile dysfunction. However, it is recommended if one has erectile dysfunction problems in their sex life.
What are potential drug interactions with Viagra Connect?
If you take any other medications regularly, talk to your doctor first before taking Viagra Connect. Some medicines, like nitrates and alpha-blockers, have the potential of interacting with Viagra Connect and reducing its efficacy.
Alpha-blockers (such as doxazosin or tamsulosin) can react with Viagra Connect and therefore you should wait 6 hours before taking Viagra Connect.
Also, discuss with your doctor any health issues you might have that might make it dangerous for you to take Viagra Connect.
How can you get the most out of Viagra Connect?
Viagra Connect takes typically 30–60 minutes to take effect, which is enough time to allow you to be ready when you need to be. Keep in mind that taking Viagra Connect will not give you an erection right away and will only work if you're sexually aroused. You and your partner should engage in foreplay about half an hour after you have taken Viagra Connect.
If foreplay does not instantly give you an erection, you need not worry. Viagra Connect works for up to 4 hours after you take it - it will continue to make your penis responsive to sexual stimulation throughout these 4 hours.
Remember to eat very little or not at all before taking Viagra Connect. You can take it with or without food. However, if you take it after a meal high in fat, such as a pizza or steak, it may take a little longer than usual to start working.
Why is it possible to get Viagra Connect without a prescription?
Medicines and Healthcare Products Regulatory Agency (MHRA) decided in November 2017 to reclassify 50mg coated Sildenafil tablets as a 'P medicine,' which means they can be obtained without a prescription. P medicines can only be given after a series of health questions have been answered to guarantee that they are safe to use. It was also expected that liberally distributing an ED remedy like Viagra Connect would reduce Viagra sales from unlicensed online "pharmacies."
Is Viagra Connect the same as Viagra?
The active ingredient is the same in both Viagra and Viagra Connect and hence they treat ED in the same way. The only difference is that Viagra Connect does not require a prescription.