UK Licensed & Regulated Pharmacy
MHRA Compliant Medication
Privacy Assured
Images Are For Illustration Purposes Only
Free shipping on all orders over £30
UK Licensed & Regulated Pharmacy
MHRA Compliant Medication
Privacy Assured
Images Are For Illustration Purposes Only
Free shipping on all orders over £30
Other Options Include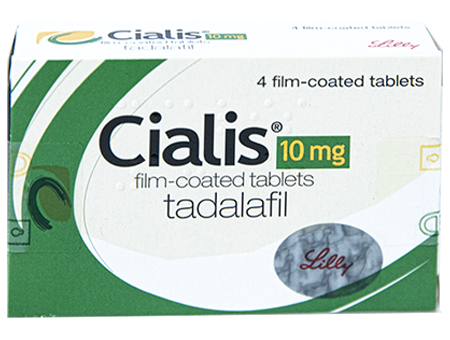 from £12.99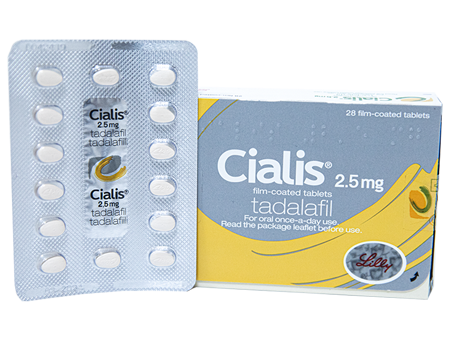 from £25.99
Cialis has traditionally been used as a drug that needs to be prescribed and taken only on an as-needed basis. That is, you will be given a modest number of tablets to ingest in advance of having sexual intercourse within the following hours. This type of as-needed Cialis dose has been used since it was introduced to the market as a prescription medication for men with erectile dysfunction and wanting to have sex on a semi-frequent basis.
Cialis for daily use
Cialis for daily use is prescribed for men who have regular sex. For making the most of daily Cialis, you should get into the habit of taking your usual dosage at a particular time each day so that you don't forget to take it. Cialis for daily use comes in large packs that contain enough tablets to last four weeks of daily use. When Cialis for daily use is taken at a specific time every day, it starts working within 3-5 days. After that, you should be able to obtain erections whenever you want. However, remember that you will only be able to get an erection if you're already sexually stimulated. Cialis for daily use will keep working for as long as you keep taking it.
Directions
The recommended dose is one 5 mg tablet taken once a day at approximately the same time of the day. Your doctor may adjust the dose to 2.5 mg based on your response to CIALIS. This will be given as a 2.5mg tablet.
Do not take CIALIS more than once a day.
The typical dose for Cialis for daily use is one 5 mg tablet to be taken at a regular time every day. Your doctor might lower your dose to 2.5 mg per day depending on how you responded to the 5 mg dose.
Cialis should not be taken more than once a day. If you feel that your dose is not having the desired effects, do not take a second dose. Only your doctor will be able to give you safe recommendations on how to proceed further.
Side effects
Possible side effects can include nausea, vomiting, diarrhoea, an allergic rash, facial flushing, headaches, and back pain. Most people rarely experience any side effects, and more severe side effects are even less frequent. If you do get one or more of the mild side effects, they will typically go away after a few days.
A side effect that can occur in some cases with Cialis is a condition that affects the penis, known as priapism. In this condition, the man develops an erection that does not go away for at least four or more hours. If it is not treated promptly, it can lead to more serious problems and health issues for the penis.
A sudden loss of vision or hearing is also possible; however, these side effects are infrequent. The information leaflet provided with every packet of Cialis will have a more comprehensive list of side effects that are not mentioned here.
Is it safe to take Cialis for daily use?
Like Viagra, Sildenafil, Spedra, and Levitra, Cialis is a PDE-5 inhibitor — a class of drugs commonly used to treat erectile dysfunction. In addition, it contains the active ingredient tadalafil, which causes an erection by temporarily boosting blood flow to the penis.
Keep in mind that Cialis is not an "aphrodisiac" in the traditional sense. This means that it will not work if you are already sexually aroused unless you take it (the recommended time to take it is at least half an hour before having sex). When taking Cialis, you should also avoid drinking too much alcohol, as that can hinder maintaining a firm erection despite having taken Cialis.
After taking Cialis, you should be able to achieve firm and long-lasting erections during the following 36-hour period, provided that you are sufficiently sexually aroused.
Warnings
If you are using alpha-blockers (such as doxazosin or tamsulosin), nicorandil, or nitrates (such as GTN spray or isosorbide mononitrate pills) to treat angina, it is not recommended to keep taking Cialis for daily use.
This is why it is advised that you share details of any over the counter or prescription medication you are taking. Share details about any recreational drug use with your doctor as well, as some drugs can compound their risk profile when used in combination with Cialis.
What is the difference between Cialis for daily use and regular Cialis?
Cialis for daily use, as the name suggests, is supposed to be taken on a daily basis. It lets you get an erection at any time of the day, which makes spontaneous sex more easier. On the other hand, regular cialis is meant for single use only and has to be taken 30-60 minutes before you intend to have sex.
Is Cialis for daily use right for you?
You should consider taking Cialis for daily use if you have sex at least two times a week, or more. Taking 2.5 mg or 5 mg of Cialis every day will ensure that the drug is constantly circulating in your bloodstream, allowing you to have a satisfactory erection whenever you want it.
Taking a low dose of Cialis every day will also reduce the severity and duration of any potential unpleasant side effects.
If you prefer not to have the constant presence of Cialis in your body, you might then want to consider some other alternative ED medication with a more time-limited impact. These include; Viagra, Spedra and Levitra. However, you can also use Cialis only occasionally, and not take it daily.
Is Cialis effective in preventing sexually transmitted diseases or a pregnancy?
No, Cialis does not protect the man or his partner from sexually transmitted diseases.
Who should avoid taking Cialis?
Patients who take nitrates, or take recreational drugs containing alkyl nitrites (often known as "poppers"), should avoid Cialis, since nitrates can negatively interact with Cialis.
Are there any health risks associated with Cialis?
Upon using Cialis, some people might suffer a sudden drop in their blood pressure. This is especially common among Cialis users who also take nitrates. Patients with low blood pressure may become dizzy, faint, or experience a stroke or heart attack.
What are the possible side effects of Cialis?
Some of the commonly reported side effects of Cialis are; headaches, indigestion, back discomfort, muscle aches, flushing, and a stuffy or runny nose.
A less common but more serious side effect is an erection that lasts up to 4 hours or more. This is known as "priapism" and requires medical attention if it happens to someone who has taken Cialis.
What should my doctor know before prescribing me Cialis for daily use?
You should tell your doctor if you have or ever have had heart problems, abnormal blood pressure, stroke, liver problems, kidney problems, severe vision loss, retinitis pigmentosa (a rare genetic eye disease), stomach ulcers, bleeding problems, or any other similar medical condition.
Is Cialis affected by other medications or foods?
Certain medications can interact with Cialis if taken at the same time. This is why it is important that you tell your doctor about all of your medications, including prescription and non-prescription drugs, vitamins, and herbal supplements that you might be taking.