UK Licensed & Regulated Pharmacy
MHRA Compliant Medication
Privacy Assured
Images Are For Illustration Purposes Only
Free shipping on all orders over £30
UK Licensed & Regulated Pharmacy
MHRA Compliant Medication
Privacy Assured
Images Are For Illustration Purposes Only
Free shipping on all orders over £30
Other Options Include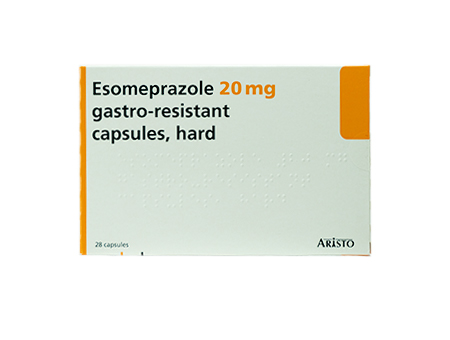 from £13.50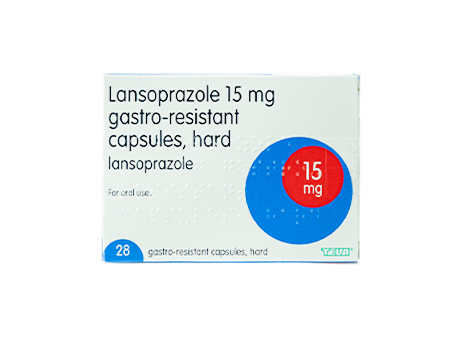 from £8.50
What is Losec?
Losec is a medication that is primarily used to treat the symptoms of acid reflux and also indigestion. The active ingredient in Losec is Omeprazole, with 'Losec' being a brand name for Omeprazole. Omeprazole belongs to a class of drugs known as proton pump inhibitors (PPI). For more than 30 years now, PPIs have been observed to be safe and effective treatments for acid reflux/heartburn as well as for a variety of other gastric and duodenal problems (issues with the small intestine).
How does Losec relieve the symptoms of acid reflux or heartburn?
A biological process known as the 'proton pump' process produces acid in the cells that line your stomach. Omeprazole, as a 'proton pump inhibitor', inhibits these 'proton pumps'. Since these pumps are naturally released as a reaction to eating a meal, Omeprazole works best if taken within an hour of eating. When Losec makes the stomach contents less acidic, the PPI effect reduces acid reflux and heartburn symptoms.
Directions:
Losec comes in capsules of 10 mg and 20 mg. The 10 mg capsules of Losec can be purchased over the counter without a prescription. However, if you want to buy the 20 mg Losec capsules, you will need a doctor's prescription for that dosage.
The recommended dose of Losec for treating acid reflux is 10 mg or 20 mg once a day. Your amount could, however, be increased to 40 mg per day if your doctor deems necessary. Moreover, if you suffer from frequent and chronic acid reflux, you can continue to take Losec as long as your doctor permits.
It is essential to keep in mind that unless your doctor advises long term use of Losec, you should not take it beyond14 days of daily use. If your acid reflux and heartburn symptoms do not subside considerably within 14 days, or if those symptoms get worse over time, do not continue taking Losec and consult with your doctor.
It is advised to not start taking Losec for acid reflux treatment on your own. A proper diagnosis by a doctor should determine if you need to take Losec or if alternative treatments like diet and lifestyle changes would suffice.
The tried and tested procedure for using Losec to treat acid reflux is to take a single dose thirty to sixty minutes before eating your morning breakfast. Losec works best when taken first thing in the morning and swallowed as whole with a glass of water. The Losec capsules should never be crushed or chewed. They contain coated pellets that prevent Omeprazole, the active ingredient in Losec, from being broken down by stomach acid after you have ingested it. If you eat a crushed or chewed capsule, your stomach acids will render it ineffective for relieving the symptoms of acid reflux.
Side Effects:
Most people who use Omeprazole (the active ingredient in Losec) do not experience adverse side effects. If you experience a side effect, it will typically be minor and disappear after you stop taking Losec.
Some of the possible side effects that you can get from Losec include:
Headaches

Being sick and feeling nausea or vomiting, or getting diarrhoea

Stomach aches

Constipation

Some people who take Losec might experience dizziness or feel tired and sleepy.

Insomnia
If you experience these side effects, talk to your doctor or pharmacist for advice on alleviating the symptoms.
Serious side effects from Losec are unlikely to occur, but are is still possible You should stop taking the medication immediately and seek medical help if you experience any of the following side effects:
Symptoms of liver disease. These may include a dark yellow or black hue to your urine.

'Subacute cutaneous lupus erythematosus'. It is a rare disorder that causes joint discomfort and a red rash on the skin, especially on regions of the body that are exposed to sunlight. It can occur even if you have been taking Omeprazole for a long time without experiencing any other serious side effects.

Allergic reaction (anaphylaxis) to Omeprazole, the active ingredient of Losec.
Warnings:
Before taking Losec, you should get a comprehensive health checkup so that your doctor can determine whether the benefits of taking Losec outweigh the potential of adverse side effects. When you are consulting with your doctor, you should share details about any other medication you are taking. Losec capsules can interact with some other drugs, such as vitamins or herbal supplements. When an interaction like this occurs, Losec may not have the desired effect. Your doctor can advise you on the possibility of interactions between Losec and any of your other medications.
Patients who are taking the following medications should not take Losec:
Atazanavir, rilpivirine, and nelfinavir. These are three antiretroviral drugs with a high chance of interacting with Losec. As a result, taking Losec can significantly reduce the effects of these medications, making them less and less effective over time.

Clopidogrel. This medication is used to reduce the risk of heart disease and stroke in people. Omeprazole may decrease Clopidogrel's effects, and the interaction can even lead to a blood clot.
Is it safe to take Losec while pregnant?
Losec should not be taken during pregnancy or while breastfeeding. This is because Omeprazole can pass into the placenta and can also be detected in breast milk. This can lead to complications with the pregnancy or increase the chance of health risks while breastfeeding.