UK Licensed & Regulated Pharmacy
MHRA Compliant Medication
Privacy Assured
Images Are For Illustration Purposes Only
Free shipping on all orders over £30
UK Licensed & Regulated Pharmacy
MHRA Compliant Medication
Privacy Assured
Images Are For Illustration Purposes Only
Free shipping on all orders over £30
Other Options Include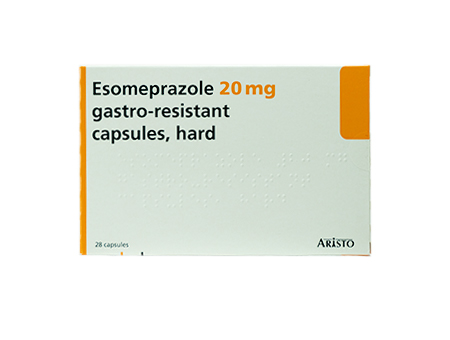 from £13.50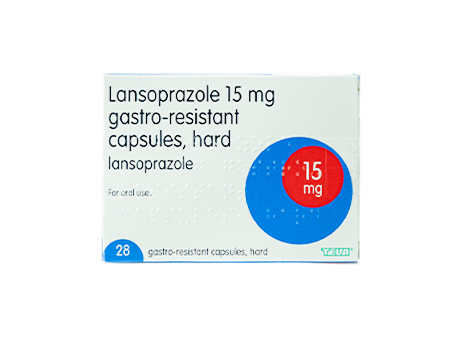 from £8.50
Esomeprazole is intended for the treatment of conditions pertaining to the stomach and oesophagus (like ulcers or acid reflux). It works by lowering the quantity of acid in the stomach. This is what makes this an effective medication for acid reflux and heartburn.
Esomeprazole begins to take action after 1 hour, but can take 1 to 5 days to reach its peak effects. Read the ingredients on the label carefully, even if you have used Esomeprazole before. 
Directions
You must read through the information leaflet that comes with the Esomeprazole packaging. If you have any questions that aren't answered, ask your doctor or pharmacist  to clarify your concerns before you start taking it.
Your doctor will determine which dose works best for you. If your symptoms are not relieved after 5 days, do not increase the dose on your own. Consult your doctor for advice on increasing the dose further, or changing to an alternative medication.
When you take the medication, do not chew or crush it in your mouth. Swallow the tablet whole with water. If you feel that this medication only partly helps relieve your acid reflux or heartburn, speak to your healthcare provider for further examination.
To get the most benefit from this medication you should take it once daily first thing in the morning. Keep taking it daily for as long as your clinician has prescribed until you notice your heartburn and acid reflux issues improving. If you do not notice improvement after 14 days or if your symptoms worsen or you experience side effects from this medication discontinue use and see your GP as soon as you can.
Do not take this medication for longer than 14 days without supervision by your clinician. If the Esomeprazole doesn't help with your acid reflux or heartburn problems after 14 days of daily use, if your symptoms get worse, or if they return within 4 months, approach your doctor for advice on higher doses or alternative treatments.
Side Effects
The following are some of the most common possible side effects. Keep in mind that most people who take this medication do not get serious side effects, and you will likely get only mild symptoms that should go away by themselves. These may include:
Abdominal pain; constipation; diarrhoea; dizziness; dry mouth; gastrointestinal disorders; headache; insomnia; nausea; skin reactions; vomiting.
An uncommon but possibly serious side effect is associated with low magnesium blood levels which has been reported to be found in patients who have used this medication consecutively for greater than 3 months. These symptoms are: persistent muscle spasms, a fast, slow or irregular heartbeat, a rash developing on your cheeks or nose, or new or increasingly painful joint pains. If you experience any of these symptoms, stop taking the medication and contact your doctor right away.
Serious allergic reactions to Esomeprazole are not very likely, but if you notice any symptoms of an allergic reaction after taking it, do not take any more, and tell your doctor about it. Some of the common symptoms of allergic reactions are feelings of itch or swelling in your face or tongue or neck, tightening of the airways, and difficulty breathing. These are signs of a medical emergency.
Another rare side effect of taking this medication, and Proton Pump Inhibitors in general, can be the development of a vitamin B-12 deficiency. The risk of this side effect increases a lot if you keep taking Esomeprazole daily for 3 years or longer. Initial symptoms of a vitamin B-12 deficiency are feeling unusual weakness, numbness, or tingling in the hands and feet, or having a sore tongue. If you feel these symptoms, stop taking the medication and tell your doctor.
Warnings
Before you start taking Esomeprazole, tell your doctor if you are allergic to it or other drugs in the same class. Also discuss if you have any other allergies. Do not start taking this medication on your own. Your doctor will be the one to give you a prescription of Esomeprazole, if they deem it appropriate after a thorough consultation.
Proton pump inhibitors like Esomeprazole can increase your risk of getting bone fractures, and this risk rises the longer you use the medication. Ask your doctor for advice on how to lower the chances of this happening. One good method of ensuring the health of your bones is to take vitamin D and calcium supplements for your bones. Particular care should be taken in regards to the elderly.
If you are pregnant your clinician will discuss with you the benefits and drawbacks of using this medication and will advise you in regards to initiating or avoiding treatment. Esomeprazole should only be initiated during pregnancy if there is a clear and obvious need for it. The effects of this on nursing infants is still unknown, so it is recommended to avoid use whilst breastfeeding.