UK Licensed & Regulated Pharmacy
MHRA Compliant Medication
Privacy Assured
Images Are For Illustration Purposes Only
Free shipping on all orders over £30
UK Licensed & Regulated Pharmacy
MHRA Compliant Medication
Privacy Assured
Images Are For Illustration Purposes Only
Free shipping on all orders over £30
Other Options Include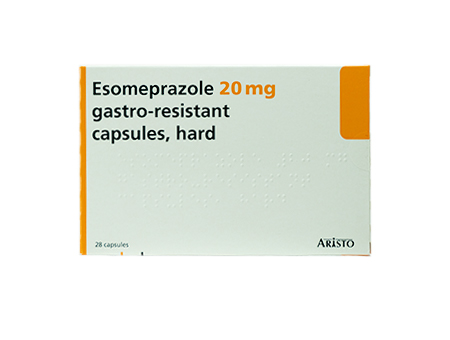 from £13.50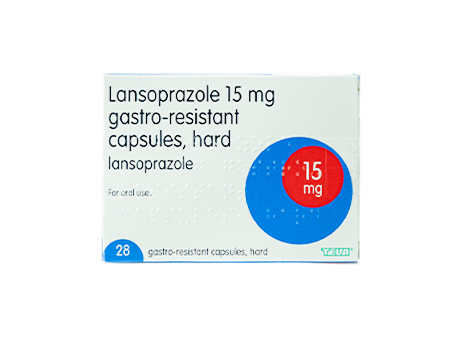 from £8.50
Lansoprazole is from the class of medication called "proton pump inhibitors" and is used to treat problems relating to the oesophagus and stomach, such as acid reflux. Acid reflux can be described as a painful burning sensation produced from the backflow of acid up the food pipe often leaving a sour taste in the mouth. Lansoprazole can help treat acid reflux by lowering the amount of acid produced in the stomach providing relief from heartburn and other such accompanying symptoms.
Lansoprazole can help the body heal the acid damage to the oesophagus and stomach by providing relief from the acidic environment. It thus proves to be effective in preventing and managing ulcers.
You should notice the effects of lansoprazole after only 2 hours but ensure that you take this medication on an empty stomach as food may reduce the availability of the drug.
Directions
Do not initiate this medication on your own and without a prescription from your doctor. If you have any questions that are not answered in the booklet, ask your doctor or pharmacist to clear up any confusions you might have about this medication.
The dosage and it's duration will be based on factors such as your current medical condition and your response to initial doses. Your doctor will determine the dose for you. Do not increase the dosage on your own and do not continue it for longer than what is prescribed.
Always take the medication whole and swallow it down with water. If you have trouble swallowing it whole, you can open the capsule and sprinkle it's contents on a tablespoon of apple juice, orange juice, tomato juice or soft food such as apple puree, yoghurt or cottage cheese, ensuring to swallow it down without chewing.
To draw maximum benefits from this medication, try to take it first thing in the morning on a fasted stomach with a full glass of water.
Depending on the indication for which Lansoprazole is being used, your clinician will advise you on the time period for which you need to take Lansoprazole. Please adhere strictly to the instructions provided and do not continue the medication for longer than the prescriber has issued. If your heartburn or acid reflux does not get better or gets worse or you develop new symptoms then you should discontinue the medication and see your GP as soon as you can.
Side Effects
Most people who take Lansoprazole do not experience any serious side effects. Some regular side effects that occur with all proton pump inhibitors are: Abdominal pain; constipation; diarrhoea; dizziness; dry mouth; gastrointestinal disorders; headache; insomnia; nausea; skin reactions; vomiting. A common side effect that is specific to Lansoprazole is dry throat and fatigue. If you experience these side effects, and they either persist or get worse, stop taking the medication and discuss with your doctor.
Hypomagnesemia can occur in those taking omeprazole for longer than 1 year (although it can occur as early as 3 months), the frequency at which this occurs is unknown. The symptoms include an irregular heartbeat, muscle spasms that go on for a long time, and rash on your cheeks or nose. If you experience any of these symptoms, do not take the medication any further, and inform your doctor immediately.
Allergic reactions to Lansoprazole are very uncommon. However, if you do experience any allergic reactions, cease your dosage and get urgent help. Signs of an allergic reaction can be sudden appearance of rashes, swelling of the throat, tongue or neck and difficulty breathing. All these are signs of a medical emergency.
If you experience any side effects not mentioned here, stop taking the medication and tell your doctor.
Warnings
Before taking Lansoprazole, discuss with your doctor any allergies you might have to other medications or excipients. This is because some formulations of this medication can contain inactive ingredients that might cause allergic reactions.
Before initiating this medication, ensure that the doctor knows your complete medical history.
Some symptoms of heartburn might be signs of a more serious underlying condition. If you experience heartburn, along with feeling lightheaded, unexplained sweating, or tightness in your chest or arms, contact your doctor at once.
Proton pump inhibitors like Lansoprazole have the risk of increasing your susceptibility to bone fractures, especially if you use the medication for a long time. Your doctor can advise you about ways to avoid bone loss/fracture, such as the intake of Vitamin D supplements and calcium.
Acid Reflux Tablets may hide the symptoms of other diseases. Therefore, if any of the following happen to you before you start taking Acid Reflux Tablets or while you are taking it, talk to your doctor straight away:
You lose a lot of weight for no reason and have problems swallowing.

You get stomach pain or indigestion.

You begin to vomit food or blood.

You pass black stools (blood-stained faeces).

You experience severe or persistent diarrhoea, as omeprazole has been associated with a small increase in infectious diarrhoea.

You have had previous gastric ulcer or gastrointestinal surgery.

You are on continuous symptomatic treatment of indigestion or heartburn for 4 or more weeks.

You continuously suffer from indigestion or heartburn for 4 or more weeks.

You have jaundice or severe liver disease.

You are aged over 55 years with new or recently changed symptoms.

You have ever had a skin reaction after treatment with a medicine similar to Acid Reflux Tablets that reduces stomach acid.
If you get a rash on your skin, especially in areas exposed to the sun, tell your doctor as soon as you can, as you may need to stop your treatment with Acid Reflux Tablets.
Remember to also mention any other ill-effects like pain in your joints.
Patients should not take Acid Reflux Tablets as a preventative medication.
You should inform your doctor or pharmacist if you are:
Taking clopidogrel (for clots and thrombi)

Taking Nelfinavir (used to treat HIV infection)

You are due to have a specific blood test (Chromogranin A)

Your body does not absorb vitamin B12 (cobalamin) very well
If you are pregnant, intending to become pregnant or are breastfeeding then the manufacturer advises you to avoid treatment with Lansoprazole. Other alternatives are available which have better implications for you and your child. In certain studies Lansoprazole has been found to pass into breast milk so if it is imperative for you to take Lansoprazole then you may need to consider temporarily stopping breastfeeding. A cost benefit analysis needs to be undergone with your clinician to determine the benefits and drawbacks for yourself and your child.