UK Licensed & Regulated Pharmacy
MHRA Compliant Medication
Privacy Assured
Images Are For Illustration Purposes Only
Free shipping on all orders over £30
UK Licensed & Regulated Pharmacy
MHRA Compliant Medication
Privacy Assured
Images Are For Illustration Purposes Only
Free shipping on all orders over £30
Other Options Include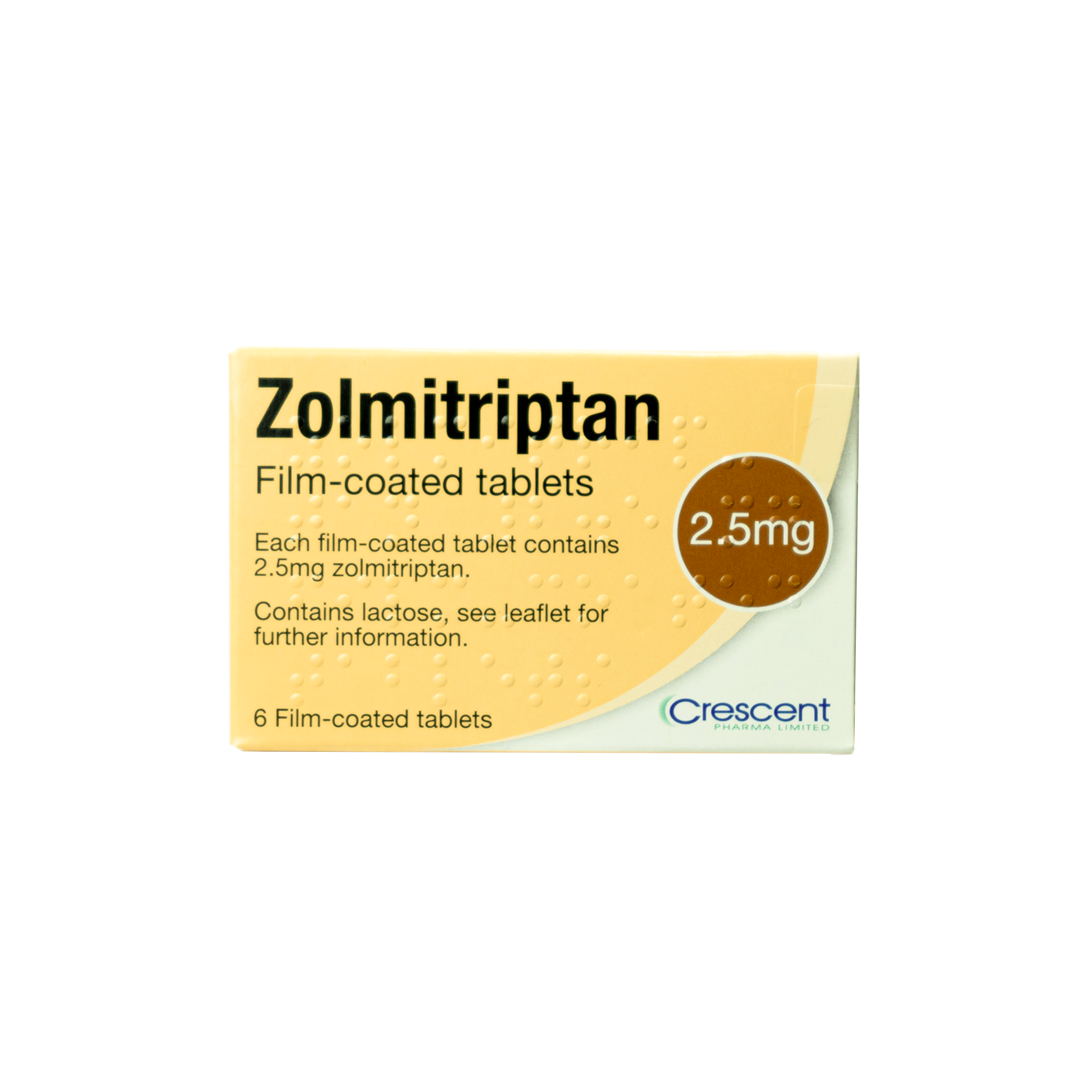 from £14.99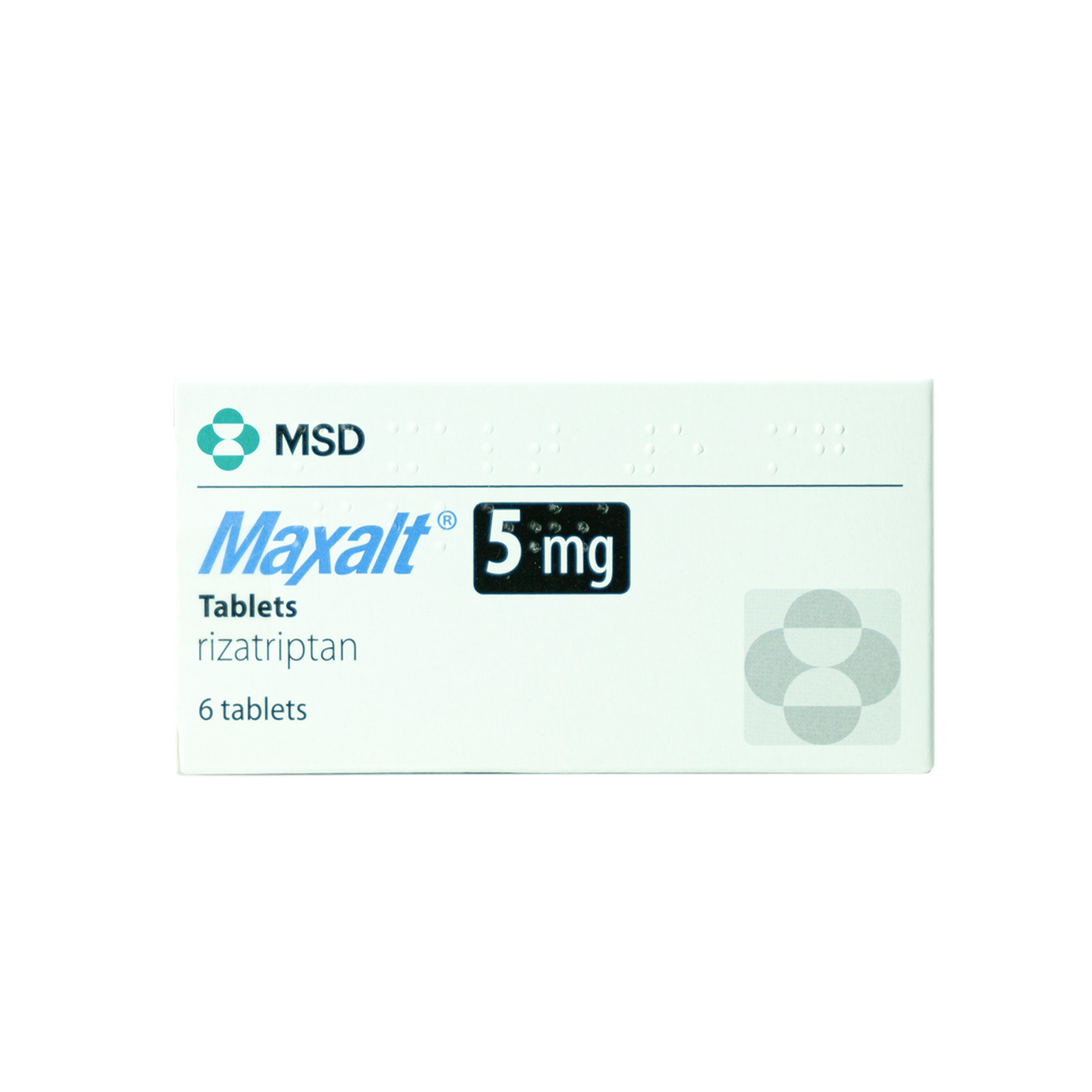 from £27.50
Zolmitriptan is a medication of the triptan class, and is used for the treatment of migraine headaches. It works by affecting serotonin, which is a naturally produced chemical that causes the narrowing of the blood vessels in the brain. Keep in mind that Zolmitriptan does not stop migraines from occurring. It only helps to lessen the pain of a migraine headache that has already started.
In addition, Zolmitriptan also provides relief for other symptoms of migraines, like vomiting, nausea, and sensitivity to sound/light. Zolmitriptan should be taken as soon as you start feeling the onset of a migraine headache, this way you are likely to better manage your symptoms and get relief early, thus allowing you to focus on your day ahead.
Directions
The dosage you need to take will be determined by your medical condition and your response to the medication. Your doctor will prescribe you the dose you need to start with. If you don't notice any improvement in your condition, it is recommended that you do not take more of this medication before consulting your doctor.
You can take this medication by swallowing it with water, with or without food. Take a Zolmitriptan tablet as soon as you feel the first signs of an oncoming migraine headache.
If this medication provides only partial relief, or if your headache comes back, then you may be able to take a second dose after 2 hours but ensure you have discussed this with your clinician beforehand. Do not exceed 10 mg in one 24 hour period. If your migraine has not responded to the initial dose then you should not take a second dose for the same attack.
Side Effects
The following is a list of possible side effects of Zolmitriptan. Keep in mind that most people do not experience most of these side effects:
Raised blood pressure. Regularly check your blood pressure and tell your doctor if you have high blood pressure.

Tightness in the neck/chest/jaw, or pain and pressure in those areas. These are symptoms associated with a heart attack. Other symptoms of a heart attack that might be caused by Zolmitriptan are unusual sweating or having shortness of breath. Get immediate medical help if you start experiencing these side effects.

Allergic reactions to Zolmitriptan are rare. If you do get an allergic reaction, seek medical attention right away.

Feelings of tingling or numbness, flushing, heat, or feelings of weakness and drowsiness can also occur for some people. If you get these symptoms, and they persist or get worse, contact your doctor without delay.

Zolmitriptan works by increasing the serotonin level in the brain. A rare side effect of this can be a serious condition called 'serotonin syndrome/toxicity'. The risks are further increased if you are taking other medications that increase the serotonin level in the brain. This is why you must tell your doctor about all the medications you are taking before giving you a prescription for Zolmitriptan.
Warnings
If you have a risk for heart problems, your doctor may want to examine you before you start Zolmitriptan. You might also be asked to take your first dose in the doctor's office, so that you can have medical supervision in case you get any adverse reactions to the medication.
If you keep taking Zolmitriptan for 10 days or more in a row, your headaches can potentially start to get worse. If you feel the need to take it for longer than 10 days in a row, ask your doctor for advice.
This medication can make you feel drowsy or dizzy. Avoid other substances that may induce a similar effect, such as Alcohol.
Do not operate heavy machinery or drive while taking this medication.
While consulting your clinician, tell him/her about any risk of heart problems you might have. Tell your doctor if you have a history of medical conditions such as diabetes, high cholesterol or high blood pressure, a family history of heart disease, or if you smoke cigarettes. All of these are factors that will need to be taken into account before you can take Zolmitriptan.
If you are pregnant, intending to become pregnant or are breastfeeding then this medication needs to be initiated under the direct supervision of your doctor. Your doctor should advise you of the possible risks concerning Zolmitriptan.