Other Options Include
from £19.50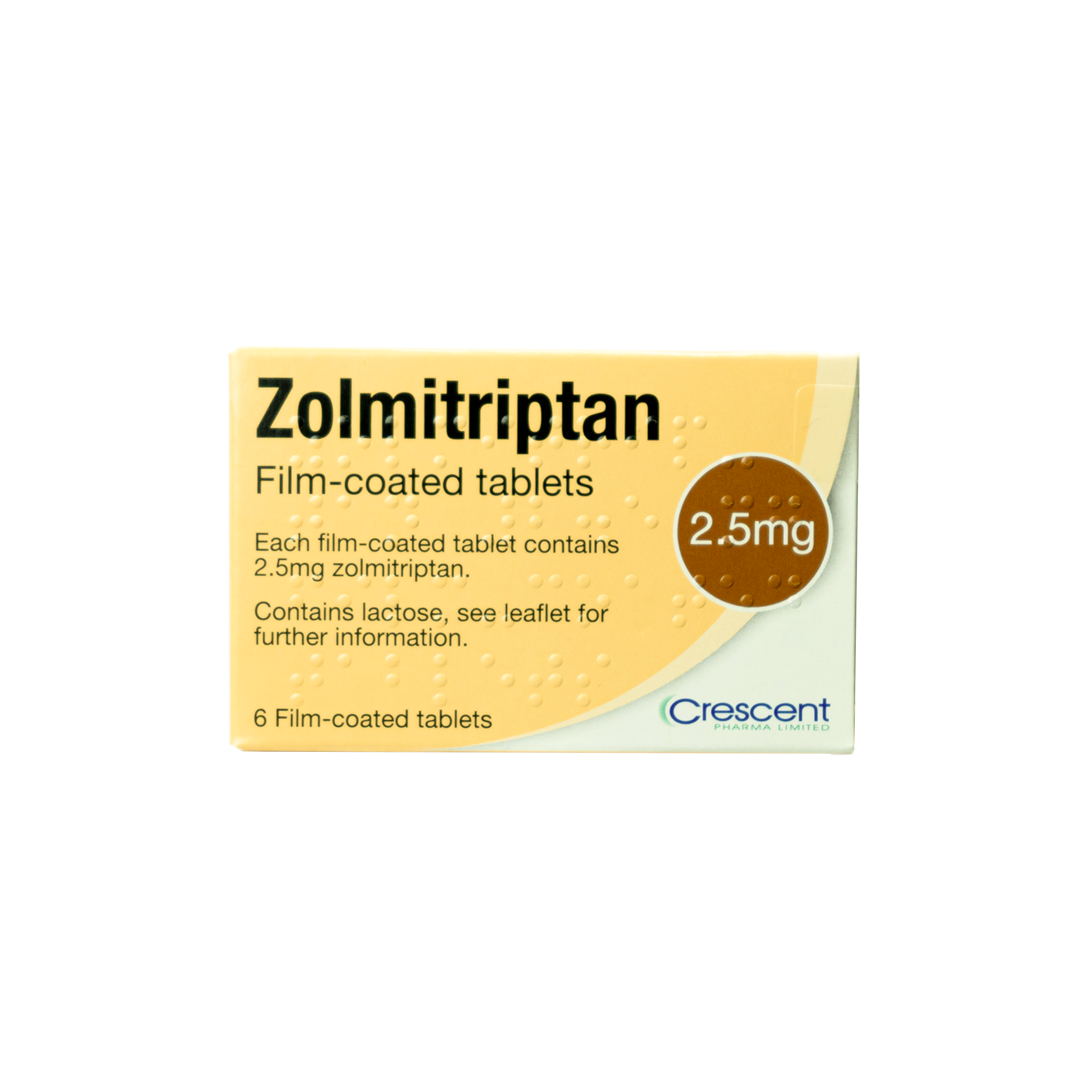 from £14.99
What Is Migard?
Migard tablets are a medication of the triptan class. They are prescribed mainly to provide relief from migraine headaches. The main ingredient in the medicine is Frovatriptan, which is a serotonin agonist. Migard is often used to combat migraines during the headache phase (with or without aura) and should not be used as a preventative medicine.
How Does Migard Work?
Migard is specifically prescribed by doctors to treat migraine headaches. The exact mechanism behind migraine headaches is not yet fully understood, but one popular theory is that migraine headaches are caused by the widening of blood vessels in the brain. This is believed to be the cause for the throbbing sensation of pain.
Frovitriptan stimulates serotonin receptors in the brain and induces the production of serotonin. Serotonin is a naturally produced substance that has the effect of making the blood vessels in the brain contract and thereby relieves pain.
Directions:
Before using Migard, take note of your doctor's instructions on how to take this medication. There is an information leaflet that comes with the product packaging. Make sure to read it before taking the medication.
Keep in mind that using Migard excessively and consistently to treat your migraines over a short period of time might actually have the effect of making your headaches worse. Don't expect to take Migard forever, and if your headaches persist or get worse, see a doctor for further examination immediately.
One of the side effects of taking Migard tablets is feeling drowsy. If you get this effect from it, do not drive or operate any heavy machinery.
Migard tablets come in the standard dose of 2.5 mg per tablet. Your medical practitioner will tell you how often and how much you need to take. It is advised to take Migard with water as soon as you feel a migraine headache starting. You can take this tablet with or without food.
You should always consult with your clinician before starting Migard.This is to ensure an accurate diagnosis of migraine has been established and that the medication is safe for you to use.
Side Effects:
Every person reacts to a medication differently. The following is a list of possible side effects of taking Migard tablets. However, not every person will experience these effects:
Sleepiness

Chest pain

Heart palpitations

Flushing of the face

Increased sweating

Feeling a tightness in the throat

Feeling pins and needles

Getting a headache

Dry mouth

Agitation or anxiety

Abnormal thinking

Disturbances of the gut

Increase in blood pressure

Feeling weak in general
If you get any other side effects after taking this medication, report it to your doctor as soon as possible. You should be aware that while Migard helps to ease the pain of a migraine headache, it does not prevent it from happening in the first place.
Warnings:
You are advised to stop taking Migard and see a doctor immediately if:
You start noticing symptoms of an allergic reaction, which include developing a skin rash and feeling itchy all over your body, or if your lips or tongue starts to swell.
If you begin to feel a tightness or pain in your chest, discomfort in one or both of your arms, or the upper part of the stomach.
Migard should not be taken while driving or operating heavy machinery.
There are a few types of people who should take Migard with caution. If you have a pre-existing risk for coronary heart diseases, such as smoking or a family history of heart disease, or family history of mental illness and depression, you should ask your doctor for possible alternative medication.
When you consult your clinician for a Migard prescription, ensure to disclose your complete medical history and all the medications you are taking.
If you are taking some other serotonin agonist, like rizatriptan or sumatriptan, do not take Migard.