Where to get a lateral flow test in the UK?
07 October, 2021 | Raja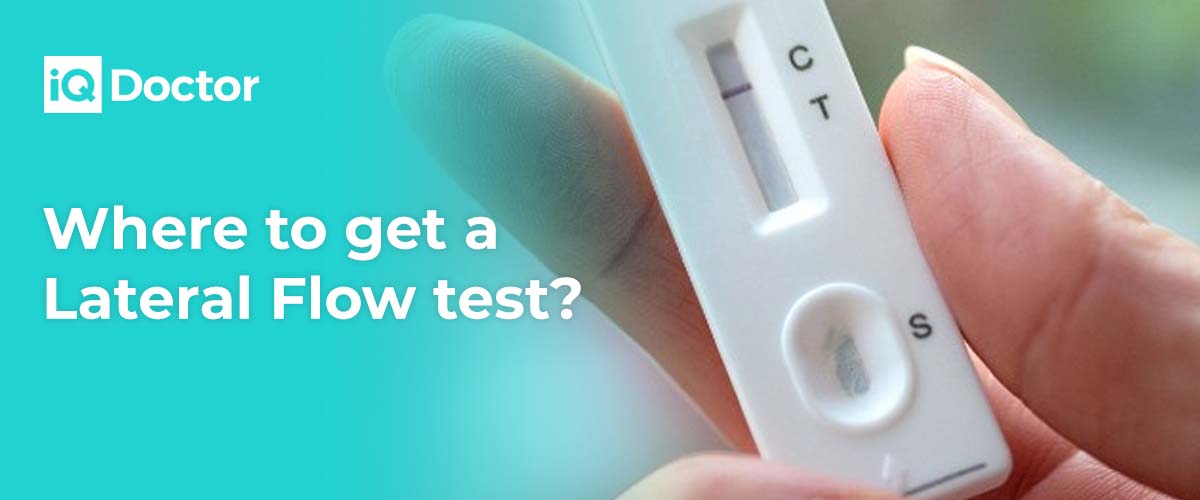 At the present moment, there are several types of tests being used in the UK. These include the Lateral Flow Tests, PCR tests, and LAMP/LamPORE tests. :
Lateral Flow Tests (also known as rapid antigen tests) are the fastest tests that anyone can perform without the need for any special training or equipment.
PCR tests are not the quickest in terms of results, but do tend to be the most accurate, and are viewed as the gold standard of COVID-19 testing.
LAMP/LamPORE tests are performed differently by using saliva samples instead of swab samples from the nose and throat. Although not as widely used, they are yet fairly accurate.
For most people inside the UK who do not have any symptoms of COVID-19, regular rapid Lateral Flow Testing is recommended, and in some cases required by the government. The primary usage of Lateral Flow Tests is to test people who don't have any apparent symptoms of COVID-19. One in three people who have COVID-19 do not show any symptoms but can still infect other people. The government health guidelines, therefore, recommend that unvaccinated individuals get tested using a Lateral Flow Test twice a week. As per updated UK government health guidelines, the use of the Lateral Flow Test has increased, and it is set to further increase by the end of October when the Lateral Flow Test replaces the RT-PCR test for a category of incoming travellers. Read on to know where to get the Lateral Flow Test.

Where to get rapid Lateral Flow Tests
Order tests at home
You can order a rapid Lateral Flow Test kit at home through IQ Doctor. The home test kit will contain everything you require to take a swab sample and process it to show a positive or negative result. IQ Doctor further makes it easy by making available an online option for its customers to verify their results, and get a Fit to Fly certificate if they are travelling.
Get the test from a pharmacy
You can get up to two packs of rapid tests (with seven tests in each pack) by sharing your 'collect code' with the pharmacy. This allows the NHS to match your details with the test. Visit the official government website to get the code.
Pick up the test from designated test sites
Rapid Lateral Flow Tests are available for pickup from certain test sites. Some of these test sites have stopped providing home test kits in recent months. Therefore, if you can't get a test from a test site near you, you can still pick up tests from the collection points run by various community organizations, such as libraries.