How to travel COVID-safely this New Year
03 January, 2022 | Raja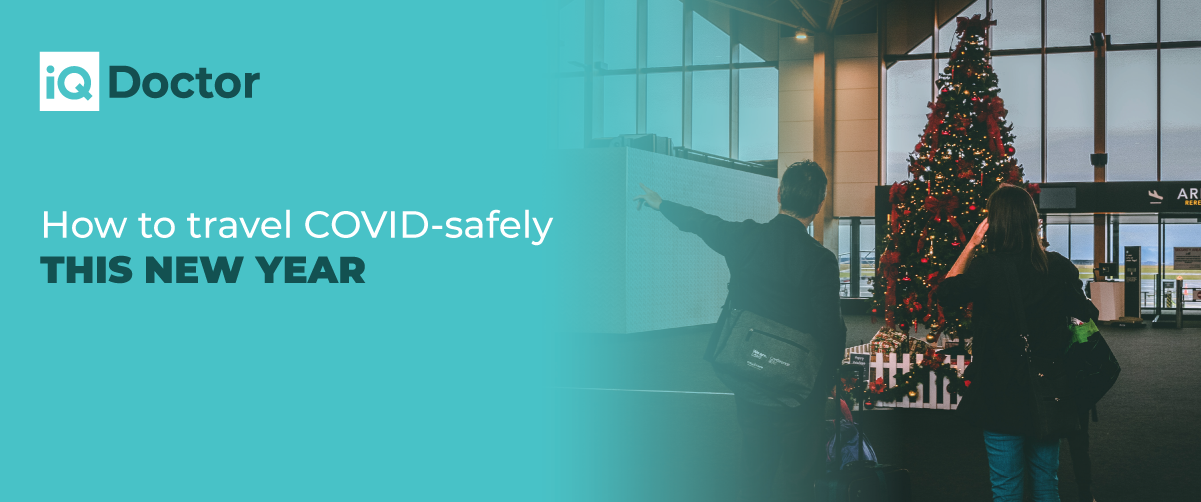 New Year is packed with festivities, and for many people, it means meeting loved ones and having a good time. After a whole year of hard work and being away from family, people want to unwind and relax. Due to the pandemic and social distancing, there is a pent up demand to feel some semblance of normalcy again. Although COVID-19 is still around, and there is a new variant — omicron — in circulation, the expectation is that people will decide to travel to meet their loved ones at this time of the year.
The Omicron variant was identified about a month ago and was declared a reason for concern by WHO. It is more infectious than the prior variants, and it is quite rapidly becoming the dominant variant as a result. Currently, there is limited information available regarding omicron. For now, what we know is that the first cases of omicron were found in some countries in Southern Africa. Despite limiting travel in and out of these countries, the variant has spread to other parts of the world. As for how omicron compares to the old variants of COVID in severity, we do not definitively know yet. Preliminary research shows that it may also be more likely to cause reinfection.
This new variant has changed things, but travelling in pandemic is still possible, provided that it is done right. We are two years into the pandemic, and we now have ways to be safer. We have vaccines, rapid testing, and a set of defined protocols to curb the spread of the virus. With adequate precautions, safe travel is possible. In this blog, we lay out ways you can travel COVID-safely this New Year.
How to Travel Safely During the Pandemic
Travelling while COVID-19 remains widespread is a challenge. It is vital that we strictly follow the rules meant to keep everyone safe. As of now, the previous traffic light system is not in effect. There are no red, amber, or green listed countries. Travel is allowed from all countries, given that you are fully vaccinated with an approved vaccine. However, if you are not vaccinated, the old mandatory quarantine and COVID-19 testing rules still apply to you.
Before you decide to travel over New Year, keep in mind the points listed below.
COVID status at your destination
The first thing you should do before your flight is research the COVID status of your destination. This includes current infection rates and any important alerts the local government has put out. Infection rates will give you an idea of how controlled the infection is where you intend to go. Even if you are vaccinated, high infection rates could put you at risk of contracting COVID. If the infection rates of your destinations are high, you should model your travel plans accordingly. Take more precautions, if need be.
In some cases, however, even if the infection rates are at an acceptable level, you may have to reconsider your plans. For instance, if your loved ones are not vaccinated, you will risk getting exposed to the virus and potentially bringing it home. The right thing may be to put your plans on hold in such a situation.
Rules and regulations of your destination
The COVID-related rules and regulations tend to vary between countries. While some may accept a Lateral Flow Test (LFT), others may require you to take a Polymerase chain reaction (PCR) test before entering the country. Even after entering a country, you may be asked to book a day 2 and day 8 PCR test. Such intensive testing rules are in place to ensure you did not get infected during your flight or at the airport.
Also, know that the type of vaccination you may have had could be deemed unacceptable at your destination. Although most vaccines have been approved, it is still wiser to look up more information on this before travel.
The Omicron variant has further heightened the need for vaccination. Many countries are already giving their citizens booster shots, and you may be well served to have a booster before travelling yourself. It is not yet a travel requirement, but it can give you an extra level of immunity from the virus.
At the airport and on the aeroplane