What Is the Difference Between a Lateral Flow Test and a PCR Test?
07 October, 2021 | Raja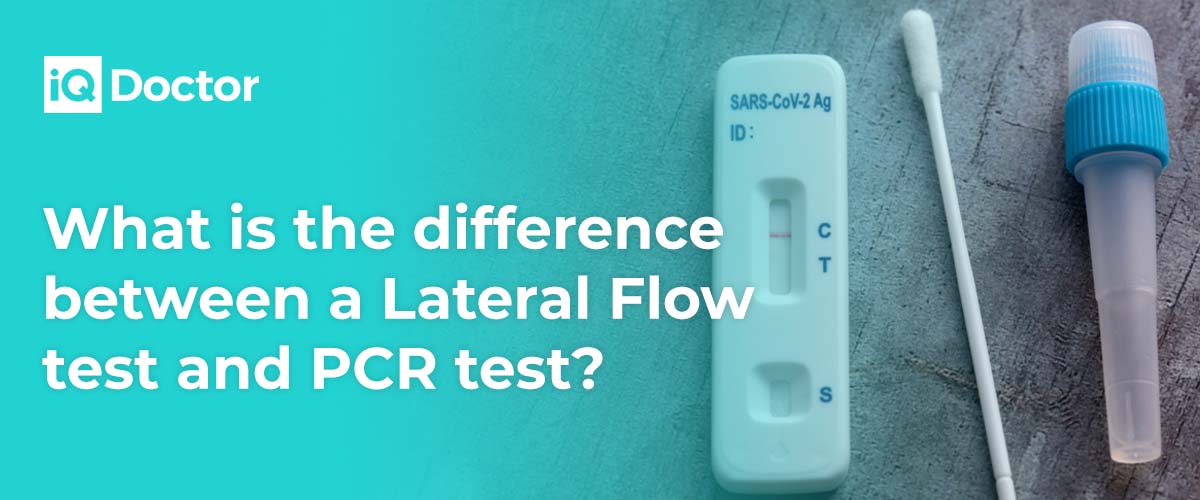 The Lateral Flow Test and the PCR test are the two tests that are being widely used in the UK at the present time. These tests have supplemented the vaccination efforts by limiting the spread of the virus and keeping Britons safe.
As travel restrictions to the UK get updated, certain COVID-19 tests are becoming more relevant than others. The new testing rules will take effect on October 4th, 2021. Under the new rules, fully vaccinated travellers from non-red listed countries are exempt from taking a PCR test before departure. However, they will have to take a Day 2 PCR test on arrival, but this will last until the end of October and be replaced with a cheaper Lateral Flow Test.

Unvaccinated travellers, or those coming from a red-listed country, will still be required to take multiple PCR tests and self-isolate for ten days.

The PCR and Lateral Flow Test can either be acquired through the NHS or purchased through government-accredited providers, such as IQ doctor.

If you are wondering what the difference between the two tests is, read on to find more.

Overview of Lateral Flow Test and PCR test
Lateral Flow Test


Rapid antigen testing (Lateral Flow Testing) means that the test results can be obtained "on the spot" within half an hour of taking a swab sample. Everyone in the UK now has access to Lateral Flow Testing. For individuals without COVID-19 symptoms, these tests may be used to demonstrate their COVID-free status.
Lateral Flow Tests are also great for testing a large portion of the population without spending much time or money. In the UK, about one in three people who have contracted COVID-19 are asymptomatic. However, patients without symptoms are still capable of spreading the infection to other people. The Lateral Flow Test effectively detects infected patients with the virus and risks applying it to other people.